CDN Resource Laboratories Ltd. has been preparing site-specific ore assay standards since 1991 and off-the-shelf standards since 1998.
All our standards are prepared from appropriate geological materials. (See the benefits).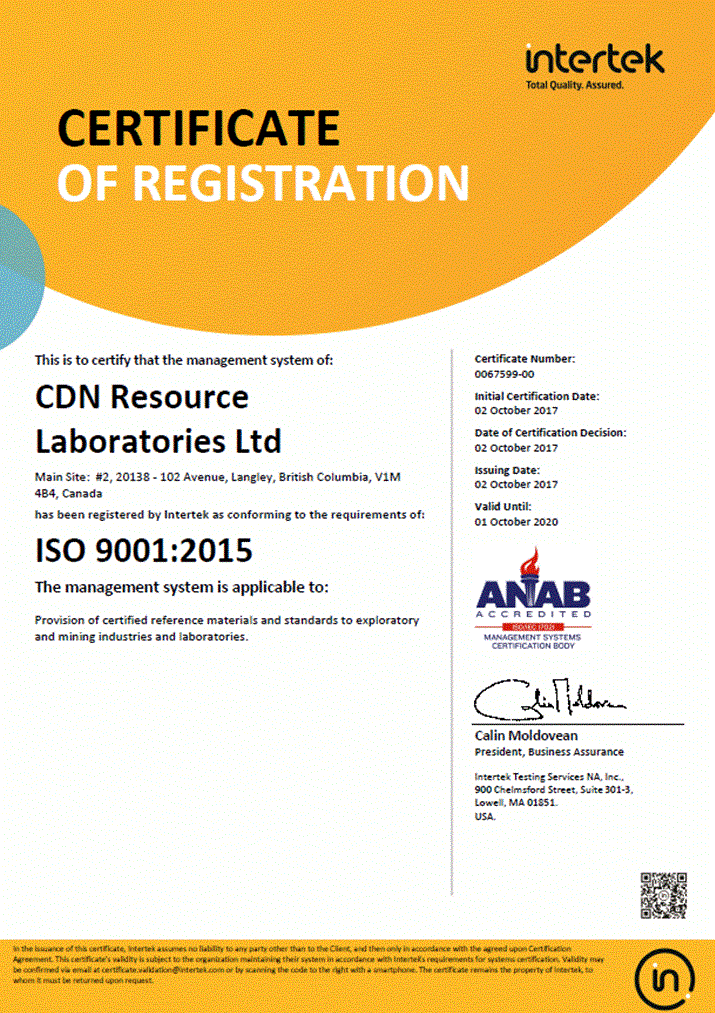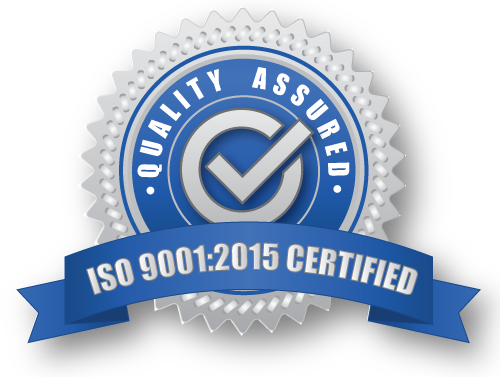 QUALITY POLICY;
We at CDN RESOURCE LABORATORIES LTD. value all our clients. We feel privileged to serve mineral exploration and mining industry sectors.
Our strength comes from continually improving our service and products to assist our clients with their projects.
We focus on our client's satisfaction through providing the best quality products and services, on time and every time. We meet all contractual and relevant regulatory requirements.
Our commitment to client satisfaction does not end with the sale of products. We employ experienced specialists to provide a strong technical support for the use of our products.
Standard preparation steps;
The ore will be ground and screened through a 270 mesh sieve.
The -270 material (<53 micron) is thoroughly blended. A minimum of 150 sub-samples are sent to Canadian and international
commercial laboratories for round-robin analysis. Statistical work is provided by Smee & Associates Consulting Ltd.